Trending Now
Tuesday | 1st January, 2019
Kader Khan was born in Kabul, Afghanistan from an ethnic Pashtun family. He was enrolled in a local municipal school and later in the Ismail Yusuf College in which he obtained his Master's Degree in Engineering, and from Institution of Engineers (India) specializing in Civil Engineering.
Features News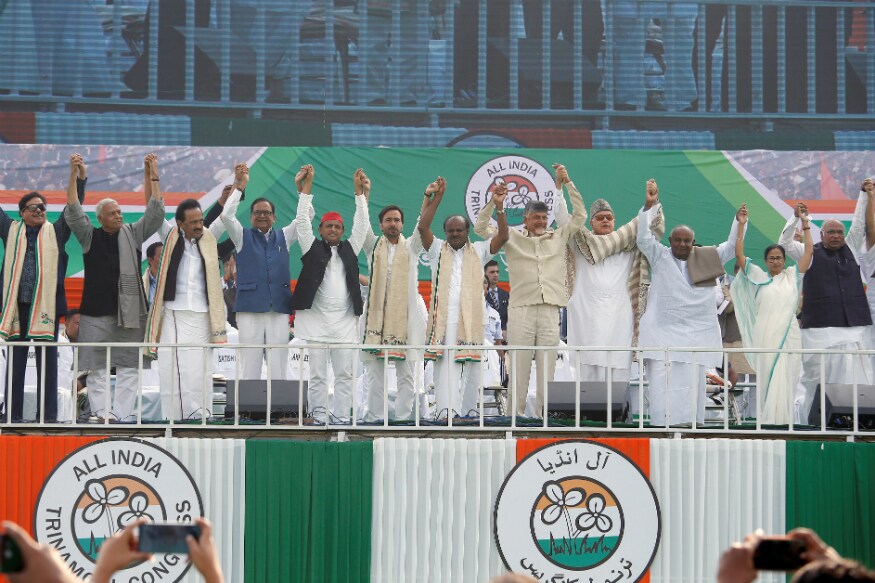 | Sunday | 20th January, 2019
The next public meetings will be in New Delhi and Andhra Pradesh capital Amravati.The two top Congress leaders, party president Rahul Gandhi and UPA chairperson Sonia Gandhi, skipped the Kolkata rally. Socialist leader Sharad Yadav, former Union ministers Arun Shourie and Yashwant Sinha, and BJP rebel Shatrughan Sinha also shared the dais.The BJP government has crossed its expiry date. "Those who used to say `Sabka Saath Sabka Vikas' have turned one against the other by infusing poison in the country. "The entire country is echoing with the demand to oust the BJP. The BJP government has crossed its expiry date, she said.The leaders called for putting the differences between the parties aside, and said they can decide on issue of prime minister's post after the elections.